Have you ever woken up in the morning to get ready for work and thought to yourself,
"I wish I could just freeze time and lie here for a month"?
Does this gif resonate very strongly with you whenever the sheer thought of your job pops into your head?
No? Maybe this one then:
Nailed it.
Well, if you're so unsatisfied with your current career, what's standing in the way of you doing your own thing? Why not start your own business so that when you get up in the morning, this is your reaction instead: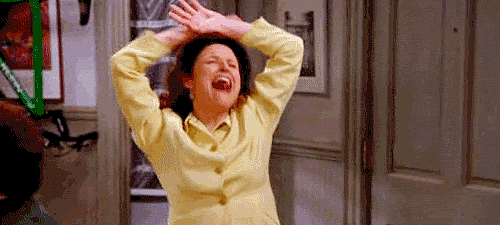 It's totally possible. In fact, this is how Denise Smith wakes up every morning.
Denise's Story
Denise Smith has been working as a physical therapist for years, treating runners and working for major corporations since graduating in 2002 with her degree. Although she was making money and working in her field, there was something missing in Denise's life. She was struggling to find personal fulfillment and knew she needed to do something different- something that gave her a sense of empowerment.
So she quit her job and opened up a physical therapy clinic in Chicago. At last she would have the opportunity to focus on her patients' needs one on one.
At first, things were exciting for Denise, but often with new opportunities come new struggles and stresses. She couldn't handle running the entire business on her own, let alone fund and operate a clinic by herself. She didn't want to give up either and decided that she needed help.
The Fear of Failure
One of the main reasons so many people decide to stay in work environments they dislike is because they are afraid of failing.
This is a completely valid reason to not want to start your own venture. If it plummets, you could go bankrupt and all the money you saved up until now could vanish in an instant.
That being said, it's 2016, and that means that the costs associated with starting your own company are a lot lower. Marketing and advertising costs are nowhere near as much as they used to be and now you can promote your business entirely online. If anything, this is the optimal time to set off on a new adventure, and there are plenty of resources and opportunities for additional funding.  
Denise decided to take advantage of these opportunities and took a trip to the bank.
Hit the Ground Running
After speaking with a bank specialist and learning about professional loans for doctors, Denise was advised to apply for an SBA loan since it seemed like the best choice for her business, particularly since it offered great options for low-interest rates.
When asked why she decided to apply for the SBA loan, Denise stated that she did not want to accept something that she would have to pay back over a long period of time. Instead, she opted for a 5-year loan since it would force her to get her business up and running as fast as possible. The shorter term motivated her to hustle and really focus on growing her small business quickly and effectively.
Denise was back on track.
Putting the Money to Use
Since Denise is smart, she had already saved up enough money to cover the startup costs of her clinic. Although things seemed to be going well, she knew it wouldn't be long before she burnt out from working so many hours on her own.
So she used her SBA loan money to hire someone to help around the clinic, and to help with marketing costs and additional equipment. The loan helped her to hit the ground running, rather than scale at a glacial pace. It also provided her with a runway in case anything were to happen with the business that was unexpected. That way she would still have an exit strategy and enough to pay her staff or fix any issues that came up.
The Benefits of an SBA Loan
When asked how the loan impacted the growth of her business, Denise stated that it certainly helped her mental well-being. Instead of stressing about managing every part of the business herself, the loan gave her peace of mind by providing her with the ability to hire additional help. Before the loan she was doing all of the social media management, the operation of the business, treating the clients as well as scheduling them, by herself. She quickly felt burnt out from the pressure.
With the loan, she can now focus on what it is she loves doing- treating her patients and improving her craft. In addition, the business can grow further than it already has, since the loan can help her scale at a reasonable rate and keep the working momentum going.
Since she received the loan, Denise has been able to double her business and revenue. Although she has the option of taking up to 5 years to pay off the loan entirely, she envisions being able to pay it off within 2 to 3 years.
She's also using some of her loan money to sponsor local races for cancer treatment. The act is not only beneficial for the community, but it allows Denise to position herself as an expert in the field that truly cares about the wellbeing of her patients first and foremost.
With the SBA loan, Denise's business is growing by exponential numbers every few months.
Why others should apply for an SBA
For anyone looking to finally start their own business, but who are afraid of some of the repercussions, Denise highly recommends trying the route of the SBA loan.
First of all, the interest rate is very low. Second, as someone who doesn't have a business background and who doesn't really understand the financial process, she was happy to have the support of the bank and the government to try to grow her company. In addition, she didn't have any investors breathing down her back. She was able to work at her own pace, and felt a lot more empowered, independent and in control of her life.
Recommendations for applying for an SBA loan
Denise recommends having your business plan done before talking to anyone about getting a loan. She had hers ready beforehand, and as a result was able to move quickly through the process of acquiring her loan.
She also recommends talking to a business coach. She went through Score.org and was able to connect with retired businessmen and women who functioned as coaches who were able to guide her and advise her with her longterm plans.
By preparing the business plan, you will gain a good sense of what exactly you will be using the loan money for, and how much money will be needed to cover startup costs, marketing costs and hiring costs. Get the process started right away so that you are not waiting on answers later.
Denise's advice to new business owners
"Don't think that you can do everything by yourself. It can cause a lot of late nights and frustration when you are trying to budget for your company. What you do need to budget for is help, so that you can focus on the things you love to do and are good at doing. Hire others who can help you with the tasks that aren't your strengths".
Next steps
If after reading this, the thought of an SBA loan is still worrisome, just understand that going to a bank is not your only option. There are plenty of other alternatives. For instance, you can take a look at Access Street. They provide a much easier and faster alternative to getting set up with an SBA loan, and you can get approved online without the having of having to deal with going into your local bank. If you're feeling lost, they will even work with you to help you figure out exactly which parts of your business you should be investing your loan into.
Make your dreams come true
Life is too short to remain stuck in a job that makes you want to do this: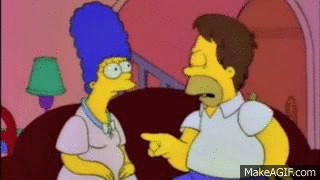 Take the next step and finally get your dreams rolling. Money is clearly not a valid excuse anymore, so the only thing standing in your way now is you. You don't even need to leave your couch to get started. Your SBA loan is literally a click away.